Sergiu Romanis a painter of the imperceptible. Born in Iasi, Romania, in 1977, Sergiu started making oil paintings at the age of 13. He studied art with well-known artists and professors, determined to become an artist. However, some troubling episodes in his life made him question the ideas of purpose, meaning and morals, so finally decided to study Philosophy at the University. In 2003 he attained the Bachelor's Degree in Philosophy and Logic.
Sergiu是一位被潜移默化影响着的画家,他1977年出生于罗马尼亚的雅西,13岁开始进行油画创作。他跟随著名艺术家和教授学习艺术,立志成为一名专业的艺术家。然而,生活中的某些挫折使他对人生的目标、意义和道德观念产生了质疑,因此,Sergiu在大学中学习的是哲学,并在2003年获得哲学与逻辑学学士学位。
CREAM (A SELF-PORTRAIT)
布面油画
70x100 cm
EVOLUTION
布面油画
120x120 cm
In 2011 Sergiu moved to Shanghai, where he resumed his artistic activities. Since then he experimented with different materials, techniques and styles, showcasing his works in solo and group shows, in major cities of China.
2011年,Sergiu搬到上海,他恢复了艺术活动,并开始尝试使用不同的材料和技巧创作不同风格的艺术作品,同时,他开始在中国各大城市举办个展并参加群展,向世界展示自己的作品。
HOLOGRAM
布面油画
120x120 cm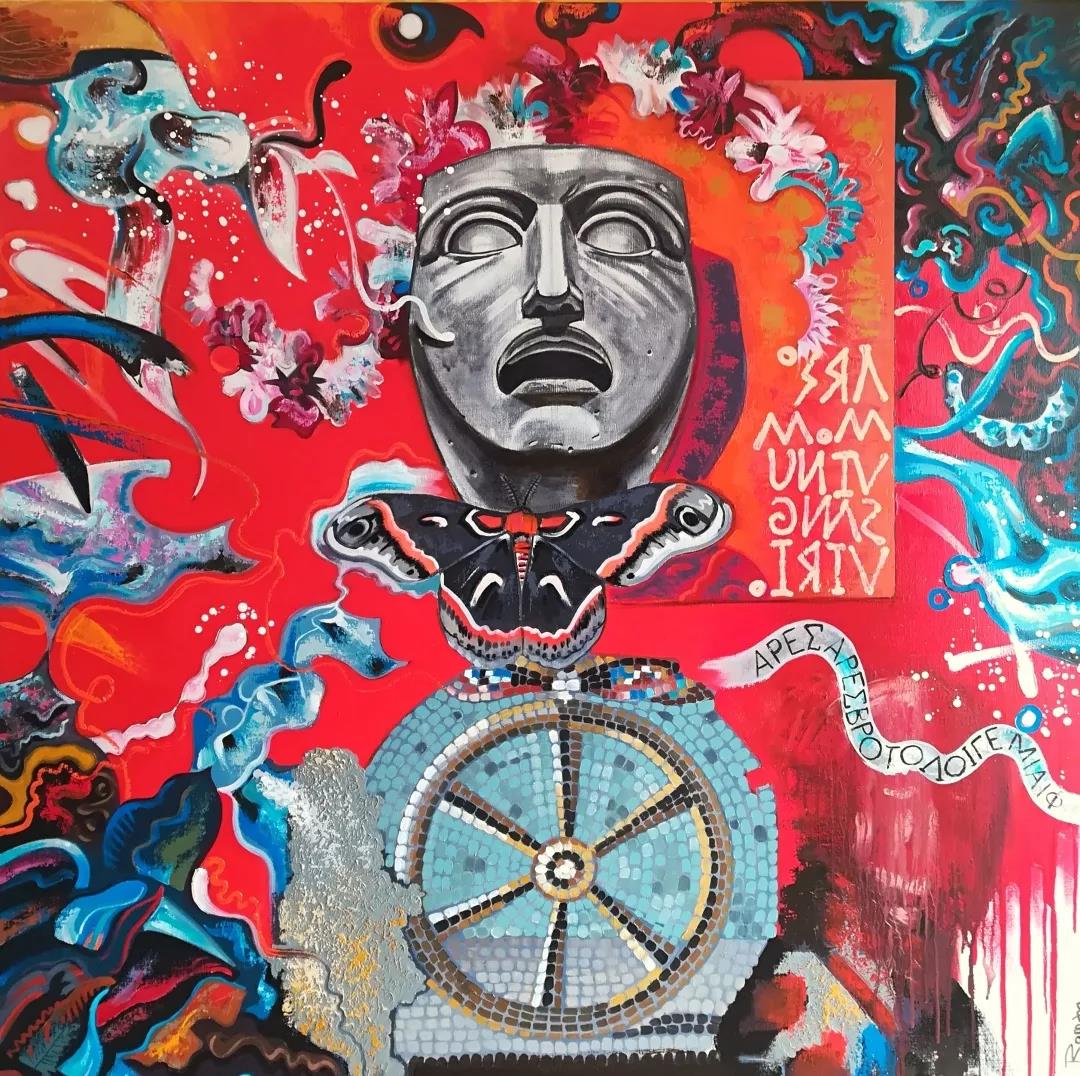 IDES OF MARCH
布面油画
120x120 cm
In his most recent series of paintings (called "Mise en scene"), the world, the human life, and the whole history of mankind are the stage where the protagonists are our personal experiences and dramas, the human fragility and suffering, the entropy and the loss of meaning – the impossibility of overcoming our negative impulses and selfish limits.
Sergiu最新的系列作品"场面调度"中,将世界、人类生活和历史比喻为一个舞台,以展示人们的个人经历和梦想、脆弱和痛苦,以及那些已经丢失的秩序——每个人都很难克服消极和自私的情绪。
JERK SYSTEM
布面油画
120x120 cm
The artist makes the viewer witness the creation of the world, the pre-order of all things, using many different techniques, overlapping different areas of meaning, as symbolically intending to bring together all the layers of reality: the micro and macro cosmos, the psychological world and the physical world, the history of humankind and the individual destiny, our crimes and our suffering. Sergiu Roman's art has an immediate impact on the viewer through the force of compositions, through the strong chromatic in which the quality contrasts play a major role in emphasizing the structural elements of his paintings.
Sergiu通过使用许多不同的技巧,在画布的不同部位叠加不同色彩,以象征现实中不同层面的各种景象。微观和宏观世界、心理和物理层面、人类历史和个人命运等等,都让观众透过作品看清楚了世界创造万物的规则。强烈的色彩对比,作品结构形成,都为观众产生了最直接的影响。
O YE ARES, BANE OF THE LIVING!
综合材料
60x78cm
PURPLE ARCHITECTURE
布面油画
120x120cm
THE PIPER
综合材料
90x120 cm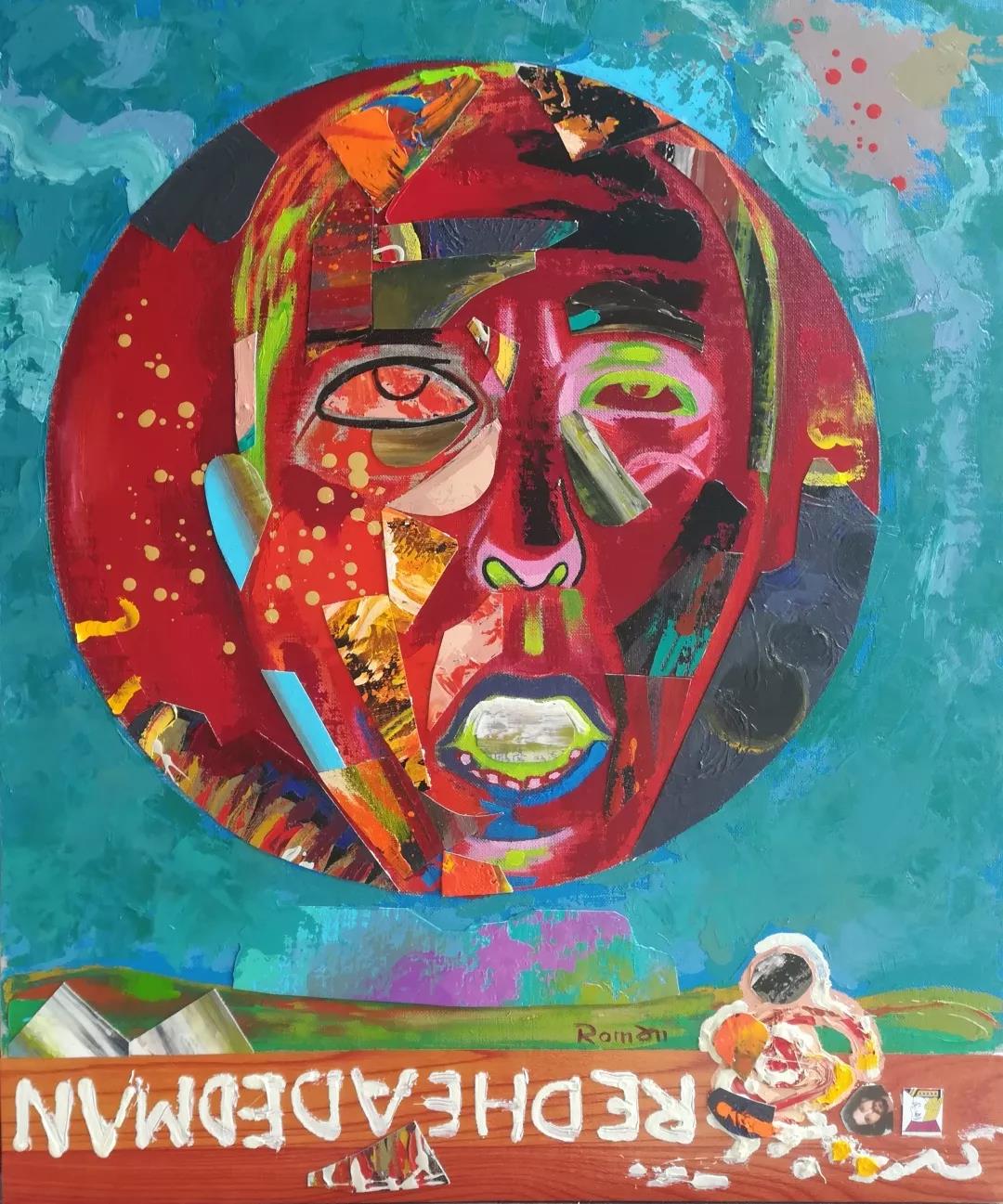 THE REDHEADED MAN (A SELF-PORTRAIT)
综合材料
50x60 cm